DellaLo' is built on very strong values that, over the years, became the distinctive features of the company.
The attention to details concerns all the process: the communication and awareness related to the main themes, the conscious and careful choice of materials, the packaging and shipments of finished garments. The power of dedication!
Finanziato dall'Unione europea – Next Generation EU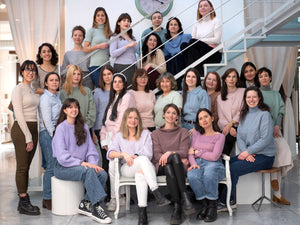 OWNED BY WOMEN
Founded by a woman, DellaLo' boasts an all-female team of experienced seamstresses from 20 to 60 years old.
RESPONSIBLE MANUFACTURING
Our Manufacturing involves the production of garments in ethical way which is related to the minimization of waste and the full respect of workers and human rights.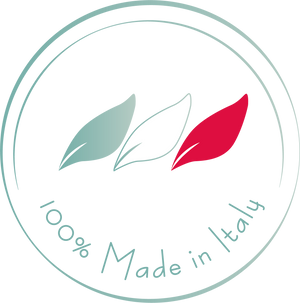 100% MADE IN ITALY
The Company had obtained the official Certificate of "Made in Italy". All the fabrics and manufacturing are of Italian origin. 
All the process, from the production to the packaging, happens inside the Company's Showroom located in the heart of Milan (Italy) by using only materials of exclusive Italian origin. 
Our Certification →
RECYCLED FABRICS
The Company has moved towards more sustainable production. A percentage of warp knit fabric and tulle fabric is made by recycled material. 
Follow the link to discover more about our fabrics →
LONG LASTING PRODUCTS
Given the hand-made manufacturing process and the high quality of materials exclusively of Italian origin, the Company produces only durable garments. All of them are made by resistant and elastic fabrics and they are subjected to a thorough wash to be delivered scented and clean. It's recommended the hand-wash in order to preserve the fabrics and colors. 
EXCLUSIVE PACKAGING
The material used for packaging is produced exclusively by Italian companies located in Carpi (Modena) and Città della Pieve (Perugia).
The paper used for packaging, labels and envelops are 100% recyclable and biodegradable one. It contains certified cellulose with at least 40% of recycled fiber and 5% of cotton fibers. Also, it is provided by the ISO 14001 regulation and REGOLAMENTO REACH and it is FSC certified.
The plastic used for the bag is Green Pe (I'm greentm), the first green biopolymer obtained by sugar cane and other pre-consumer recycled materials. We have chosen a unique product made from renewable resources that makes a significant contribution to reducing the level of greenhouse gas emissions throughout the chain.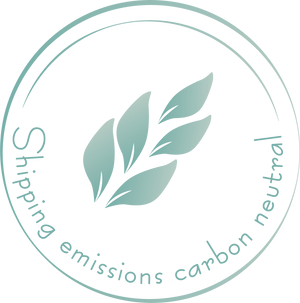 SHIPPING EMISSION CARBON NEUTRAL